2 weeks until CES & Bitcoin Expo '20 ::: Full Papers Online ::: Ticket Discount Code
We're looking forward to seeing you in Boston soon!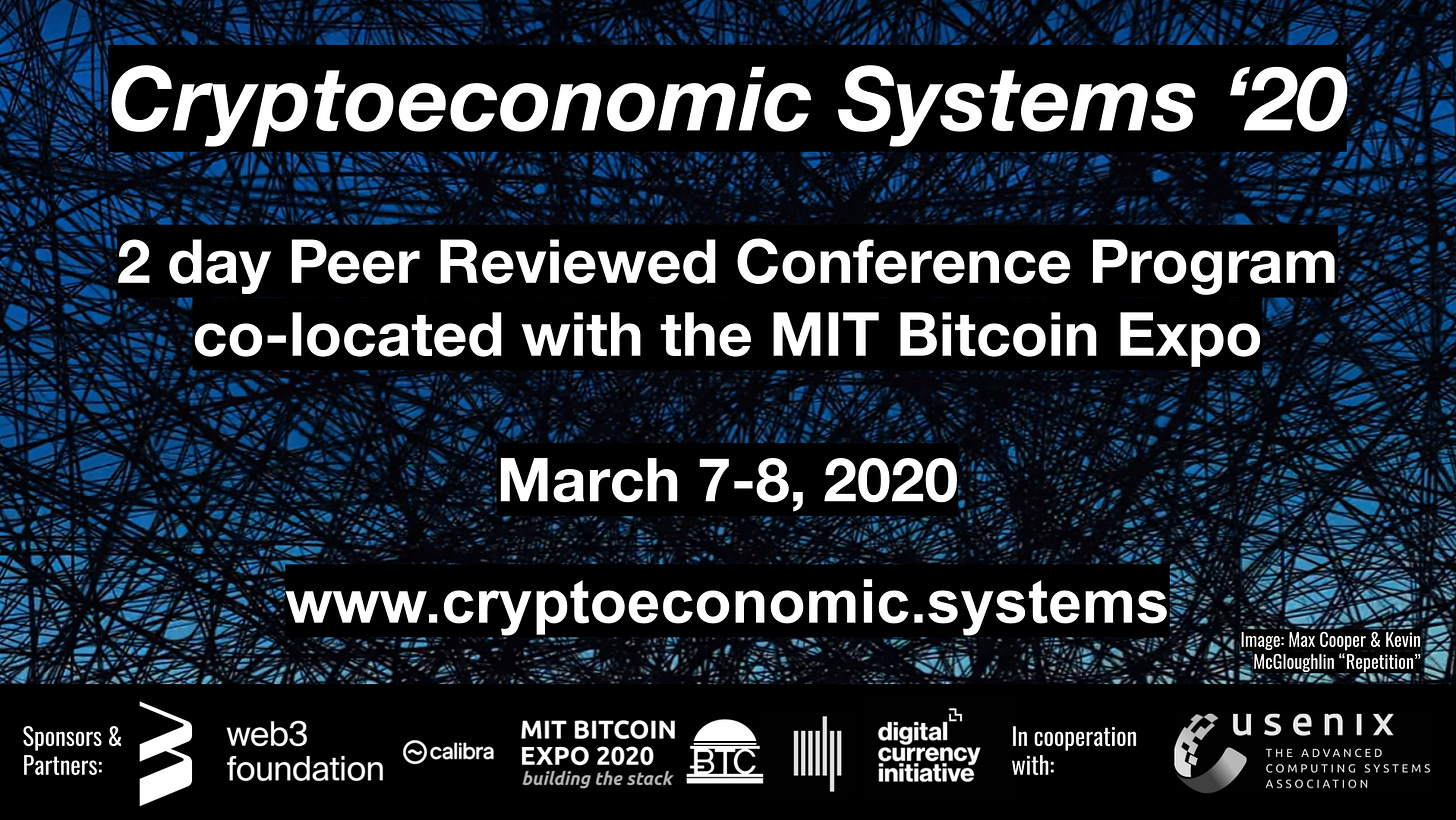 Hello colleagues,
Though it's been less than 5 months since our October '19 Summit, we are almost ready to go again! This time, we are happy to present our first peer reviewed conference event, Cryptoeconomic Systems '20 in cooperation with USENIX, the advancing computing systems association. We gratefully acknowledge sponsorship from the Web3 Foundation and Calibra. Huge thanks to the MIT Bitcoin Club for hosting us alongside the 7th annual MIT Bitcoin Expo this year!
See you in a couple of weeks!
The Cryptoeconomic Systems Team